Explore our featured insights
Latest Blockchain Insights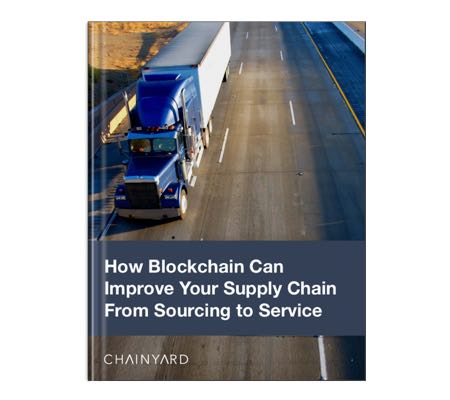 How Blockchain can Improve your Supply Chain from Sourcing to Service.
This white paper demonstrates how a company's supply chain can benefit from blockchain technology. The impacts from sourcing to service will be similar in many industries. To illustrate the value, the paper focuses on an electronics manufacturer's supply chain.
The company intends to develop a line of smart assistants for company conference rooms.  As part of the product development plan, the company needs to analyze and adjust their supply chain.
Blockchain Q&A with Chainyard's Alex Rosen
Chainyard's VP of Business Development sits down to talk about Chainyard, how your business can leverage Blockchain, and reveals his insight into working on real-world Blockchain solutions.